---
Board of Trustees
Our Board of Trustees is elected by the congregation annually. The Board is committed to comprehensive, timely, and open communication with all members of the spiritual community.
To contact any or all of the Board members, please phone (760) 242-2302, or send mail to 18575 Corwin Rd., Apple Valley, CA 92307. The Board is committed to serving the highest good of our spiritual community.
Open and expiring positions to be elected at our annual January Membership Meeting.
Liz Stancati – Board President
Tina Arredondo – Vice President
Lori Smith – Secretary
Eleanore Uhl – Treasurer
Emily Caruth – Trustee
Pat Salter – Trustee
---
Senior Minister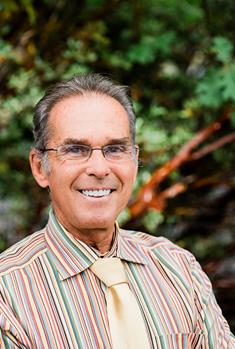 Rev. Michael Curcuru
Rev. Michael Curcuru is an author, speaker, workshop creator/presenter, licensed minister with Centers for Spiritual Living, having completed ministerial studies with Holmes Institute of Consciousness, and Centers for Spiritual Living. Michael provides Spiritual Guidance and Support through use of affirmative prayer.
Rev. Michael is an eight-year member of the Center for Spiritual Living Palm Desert, California, where he serves in leadership with "Rainbow Alliance," which serves the LGBTQ community. His spiritual vision is that of "Worlds Beyond Borders, Hearts Beyond Boundaries, Lives Beyond Limits."
He travels broadly giving spiritual talks based on the unity of all life. He teaches classes based on his book "HeartLight – Illusion to Illumination – Honoring Soul Whispers Within." His experiential workshops "From Me 2 We 2 One" and "Creating from Oneness" empower insightful shifts in one's perspective.
---
Practitioners
The word "Practitioner" may be new to you, and it simply means that these designated people are high-level "practicers" of the Science of Mind principles. A Practitioner works to assist you in solving problems and experiencing greater good in your life. They work to help you understand your challenge and its cause, and then, through Affirmative Prayer, the spiritual laws are set in motion to resolve your issue.
---
Administrative Team
Brandi Pagano – Administrative Director
Ashley Rawlinson – Bookkeeper/Support Specialist
Joan Phelps – Membership Manager & Volunteer Coordinator
Our administrative team is happy to serve you. Please contact us by phone or email for more information. 760-242-2302
---
Higher Visions Bookstore Team
Judy St.Clair – Bookstore Manager
Brandi Pagano – Assistant Manager
---
Connect With Us
Want to learn more about the people who make up our center?
---
Phone
(760) 242-2302
Address
18575 Corwin Road,
Apple Valley, CA 92307
Text with HDCSL
(833) 683-2356